Interior Reconditioning Detail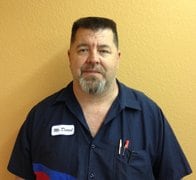 Professional Detail services designed to restore that "Like New" feel to your vehicle
Clean or shampoo seats, door panels, visors, center consoles, or fold-down armrests
Clean and protect dash, steering column and wheel, instrument panels and controls
Vacuum and shampoo carpets, floor mats and rear passenger compartments
Wash and dry door columns, step plates, and door openings.  Clean and protect all vinyl and fabric trim panels
Hand wash and dry all interior and exterior glass and mirrors
Complete Interior Detail $79.95**
---
Additional Services
Hand wash and vacuum

$29.95

Door edge guard protection

$39.95

Interior fabric guard protection

$39.95

Leather lotion treatment

$59.95

Interior odor control & restoration

$59.95


(Removes smoke odors, animal odors and more!)
Professional pin striping and vinyl graphics for all models - prices vary.
Exterior Reconditioning Detail
Drive a vehicle that LOOKS as good as it feels to drive!
Complete hand wash, using non-abrasive cleaning materials and chamois dried
Hand wax, using only the highest quality finish wax and materials
Application of wax, sealer, and polish
Clean and polish all exterior chrome and trim
Apply finish protector to all door and window seals, vinyl trim and accessories
Clean all interior/exterior glass and mirrors
Complete Exterior Detail $89.95**
---
Reconditioning and Detail Notes
**Stated detail prices apply to most common car models not requiring special additions such as compounding, heavy tar removal, or other extraordinary effort.  These services will be evaluated on an individual basis and may require additional charges.
**All stated prices include common parts and labor.  Appropriate supply fees, hazardous waste removal fees, or taxes are additional.
**Cost may vary depending on model, year or condition
**Prices are subject to change without notice
---
Engine and Storage Detail
Add the finishing touch to your vehicle's appearance and be able to drive and use your storage compartments with pride
Wash and degrease complete engine compartment
Apply dressing and moisture protection to vinyl parts, hoses and exposed parts
Clean firewall, inner fender linings, cooling-air conditioning components
Remove and scrub truck mats, vacuum and shampoo carpeted areas
Clean, wax and seal interior trunk decks and hood liner
Compete Engine/Storage Detail $69.95**
Headlight Reconditioning
Are your headlights yellowed and dull? We can restore clarity so you can once again see!
Headlight Restoration $34.99**
Complete Reconditioning Detail
For the ultimate in appearance and driving pleasure, we recommend that you protect your investment by keeping it as close to original condition as possible.
The Complete package includes:
Complete interior detailing
Complete exterior detailing
Engine and trunk compartment detail
Complete Professional Detail $159.95**
---
Reconditioning & Detail Estimates
To ensure your complete satisfaction and to avoid any misunderstandings, our professional reconditioning department can provide a complete estimate of yours needs - before any work is completed.
This valuable service is FREE of any cost or obligation and is our way of showing our interest in making you our "Customer for Life."  Custom reconditioning needs are evaluated on an individual basis.
Fleet maintenance/reconditioning services are available, discounts provided for consistent care.
We are pleased to assist you in ALL of your vehicle reconditioning and service needs.
---
Before                                                                                                      After